LES Crepes & Taqueria
25 Essex St Ste A, New York, NY 10002
Order now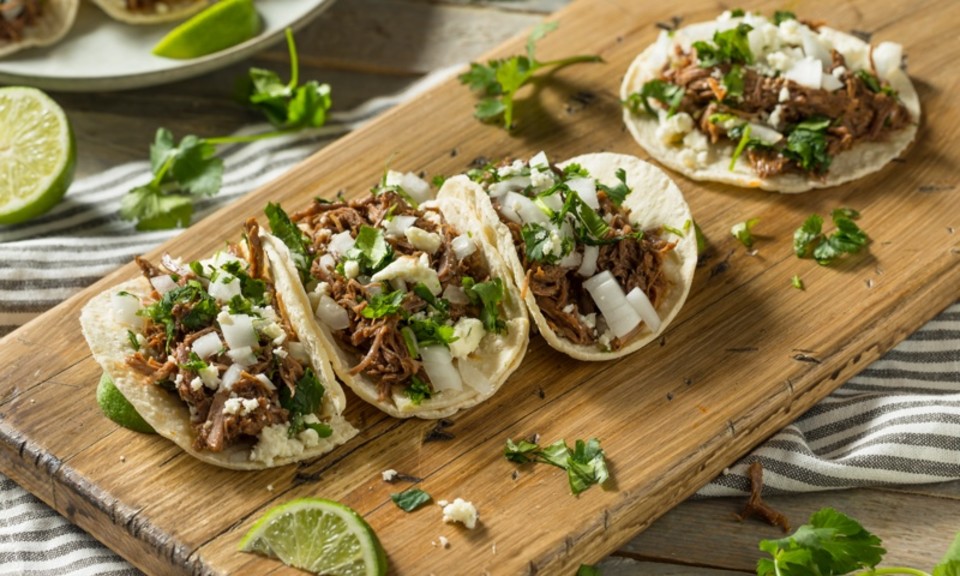 Melanie
Very satisfy thank you can't complain and the delivery man was very nice.
Belle
i LOVE this restaurant and any restaurant that combines tacos and crepes
Mohamed
Shrimp tacos are life!
Amanda
I honestly neeeeever write reviews (not on seamless and not anywhere) but this place has a few quite-not-great reviews and I believe theyre the freshest, most well-made and healthy-feeling tacos Ive had in NY. Ive ordered here 3 times in the past two weeks and its always been great. Super fresh meat, tortilla and doesnt feel greasy or overly filling. Also the delivery has, in my experience, been accurate and often faster than promised. Bravo.
Kelvin
Great. I recommend pick-up if possible. There's been times where I've requested delivery and the food arrives a mess and you have to reassemble the tacos which is especially annoying when you got two types. The delivery is out of the restaurant's control because they're hired through grub hub.
arlen
I LOVE LOVE this place!!! The al pastor tacos are the bomb! The carnitas are a bit dry for me but my boyfriend loves them. They are always on time and have awesome late night hours on the weekend
Riley
It seems like a strange mix, but they knock it out of the park! And that's coming from someone who's from California, so you know the Mexican food is pretty legit!!
nadine
such good food. everything is tasty. favorite are the spicy shrimp tacos and from the alps crepe. dessert crepes are delicious too. their guac is also good.
About us
Dinner, Lunch Specials, Mexican
Today

Delivery: 8:00 AM - 11:59 PM

Takeout: 8:00 AM - 12:00 AM

Delivery

Monday:

8:00 AM - 11:59 PM

Tuesday:

8:00 AM - 11:59 PM

Wednesday:

8:00 AM - 11:59 PM

Thursday:

8:00 AM - 11:59 PM

Friday:

8:00 AM - 11:59 PM

Saturday:

8:00 AM - 11:59 PM

Sunday:

8:00 AM - 11:59 PM

Takeout

Monday:

8:00 AM - 12:00 AM

Tuesday:

8:00 AM - 12:00 AM

Wednesday:

8:00 AM - 12:00 AM

Thursday:

8:00 AM - 12:00 AM

Friday:

8:00 AM - 12:00 AM

Saturday:

8:00 AM - 12:00 AM

Sunday:

8:00 AM - 12:00 AM